Safe – Fast & Reliable Pest Control For Home Owners and Rentals – Move Out Special $99.00 with Bond Back Guarantee. Call Today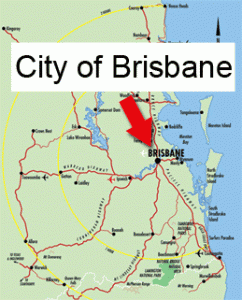 See Our Pest Gone Special Offer
(Click here)
See Our Prices (Click Here)
Best 1 Cleaning & Pest Control has been servicing Brisbane for over 16 years. The term "Pest Control" can mean a number things, from cockroaches to termites. The most important thing to remember is that a "Pest Control Technician" may only have skills in a few areas, not everything!
Here at Best 1, we cover all aspects of pest control. click here to gain an understanding of each of the common pests found in residential and commercial buildings here in Brisbane.
When you choose a Brisbane pest control company to do your yearly pest treatment or maybe even your termite inspection, it's best to use a company with a good track record on successfully removing pests from your home.
Brisbane is full of residential and commercial buildings ranging from big to small. Each customer may have different needs, so it's important to have a technician with knowledge in all areas, from cockroaches, silverfish, spiders, ants, fleas, termites, bed-bugs, lice, rats & mice. Here at Best 1, we will give you the best advice and only use environmentally friendly products that are safe for your family and pets.
When a customer makes contact with us in relation to a pest problem, our first point of attack is to identify what sort of problem is present in their home. This way we can ensure we have the correct products on board when we visit the premises.
A bed bug
Huntsman Spider
American Cockroach
Treatments
When treating a house or unit the first thing to do is a visual inspection of the property. This will enable us to locate any problem areas. We will then do an internal and external treatment by using a pressurised sprayer to apply an insecticide with natural pyrethrins. These are made up of plant extracts and are also odourless.
We then place a permethrin dust into the roof void, this will eliminate any pests that may be harbouring up there such as spiders or lice. Spiders can enter the roof space by crawling under the gutters. Lice are usually carried in by birds nesting within the roof void, so it's important to regularly check for openings where birds can enter.
We also place dust under the appliances such as fridges, microwaves and even on the hinges of cupboard doors. This is backed up by placing a gel on the hinges. The gels are used for controlling cockroaches and will stay active for over twelve months ensuring your home stays pest free for the duration of the warranty period.
When having Pest Control Services at your home, it's best to have your pets' water bowls empty and up out of the way. This will ensure no over spray from the sprayer will contaminate their drinking water. A professional pest control company during the initial inspection would remove pet bowls before starting services.
Warranties
Everyone wants a 12 month warranty when having a pest control done, and this is possible. But a few things will determine how long a warranty can last. It is important for the technician to do an inspection first to identify problem areas. Most homes that are in good clean order can have a 12 month warranty. Some homes have more severe problems and may require a re-spray to be carried out after a set time period.
With a property that has a severe pest problem, it is classified as an infestation. In this case, a twelve month warranty would only apply after the second treatment. The reason why some homes will need a second treatment is because after what is known as an "initial treatment" is done, a "major clean-up" will have to be done to the entire property by professional cleaners. This clean-up will remove the insecticide that was originally placed down; therefore, it will need to be re-applied to cover the warranty period.
When hiring the services of a pest control company, it's important to get it right in the beginning. You could end up having to get another company in to redo the job. Some companies will tell you that everything is covered for 12 months just to get their foot in the door. This gives the good reliable pest control companies a bad name. We all get tarnished with the same brush, so get it right the first time and use a reputable pest controller with experience. It may cost a little more the first time, but at least you're covered and it's been treated by a fully licensed operator.
Pests
There are many different types of pests, ranging from cockroaches to ants. Some of them, e.g. cockroaches, can start to build up an immune system against the different types of insecticides. A professional company should use different products each time they visit your home, this will ensure that your home stays pest free all year round.
Spiders can harbour just about anywhere in and outside the home. Spider treatments need to be done properly to have any chance of getting rid of them. Spiders can dwell on the ground, in bushes or under gutters and generally come out to hunt during the night. There are some poisonous spiders but most are harmless to humans. If bitten they can make you feel ill, it is recommended that you seek medical advice to be sure.
Ants are more of a nuisance than anything else, unless you get bitten by a bull ant or green ant! They can hurt but the pain usually goes within a few minutes. The most dangerous ant for all of us is the white ant or termite as it is known. There are hundreds of different species of termite and most will not attack your home as they only eat grass. The species that do eat wood and especially soft wood can devastate a home in no time. Don't think you're safe just because your home is made of hard wood because they will also eat that too. So it's best to have a termite inspection done by a qualified technician each year.
Pest Control Licenses
Every pest control operator that works in Queensland managing pests, whether they are self-employed or working for a pest control company, must hold their own pest control license.  Each technician has to pass a Queensland regulated course. Coursers take about 2 months to complete and each technician will have to be competent in all aspects of pest management.
There are two types of pest licenses. first is an "open license." This allows a technician to carry out pest treatments for general pests such as cockroaches, silverfish, spiders & ants etc. It will not allow them to treat termites. Termites require a separate license that can only be obtained after passing the course for an open license. Termite courses can be completed and once passed the technician will hold a "Timber Pest License." Make sure you are hiring the services of a licensed pest control technician when having your home treated, inspected for termites, or any other type of pests.
By choosing a professional pest control operator, any problem around the home can be sorted out whether it's big or small. Give Best 1 Cleaning & Pest Control a call and we're here to help and give free sound advice.