Guide To Carpet Cleaning Cost
Guide To Carpet Cleaning Cost
How Much Does It Cost To Get Your Carpets Cleaned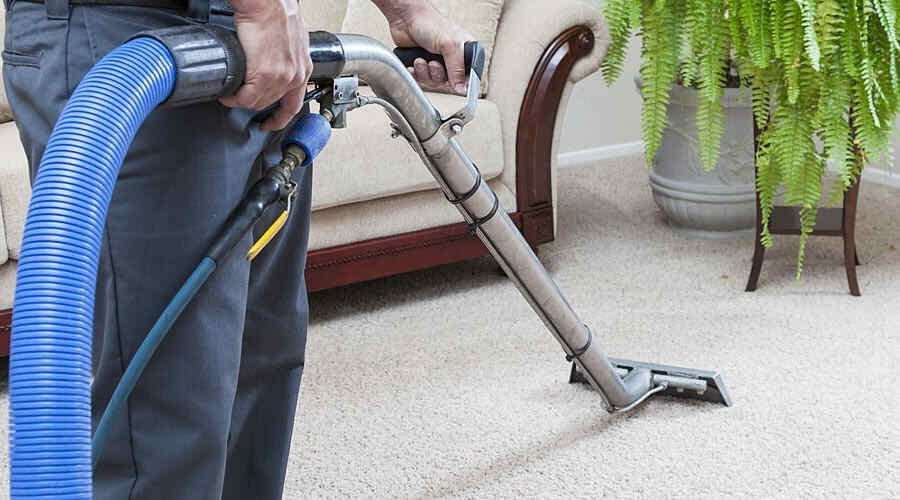 We like to think that we can handle carpet cleaning on our own. Sure, regular vacuuming will clear up a lot of dirt and give the impression that carpets are spotlessly clean.  And if we can't fully remove a wine or food stain, well we can cover it up with a rug or just move the sofa to obscure it.  However, if you are like most people then it is fairly safe to assume that whatever you're doing is probably not enough.
Most vacuum cleaners do not have sufficient power to suck up all the dirt, dust and debris that are hidden in a carpet's fibres.  They'll do a reasonable job of keeping the surface clean but that's about all.  Even if you vacuum once a week and remove stains as soon as you see them, you will still not be doing enough to eradicate the debris buried deep into your carpets.  The most fastidious homeowners also come up short unable to keep a carpet looking as good as new in the long term.
Your carpets are a crucial part of your home. A professional carpet cleaning company can give them the clean they need to be at their best, removing stubborn spots and stains for good so you don't have trouble with those pesky odors again. It doesn't cost a fortune and the results can be astonishing, giving your carpets a brand new lease of life as well as prolonging their lives.
Types of Carpet Cleaning
Professional carpet cleaning companies use a number of different approaches to clean the carpets of a home or business premises. Each one works differently but they all reach the same end result which is carpets that have been comprehensively cleaned.
Steam Cleaning
This is also known as the hot water extraction method.  Hot water and detergents are sprayed onto the carpet at high pressure to agitate carpet fibres and loosen dirt particles trapped within them. Powerful extraction systems that are either portable or truck mounted then suck up the dirt.  Once the process is complete carpets need about 12 to 24 hours to dry.
Dry Cleaning
Unlike steam cleaning dry cleaning lets you walk on your carpets not long after the job has been completed.  It involves covering the floor with a special cleaning powder that attracts the dirt. Once the powder has been worked into the carpet, it is vacuumed away.
Rug Cleaning
Just like carpets rugs are magnets for dust and dirt and need to be thoroughly cleaned. Rugs can be cleaned in situ or taken away to a cleaning facility.
Upholstery Cleaning
Typically this is the use of high-end professional equipment and products to clean furniture fabrics.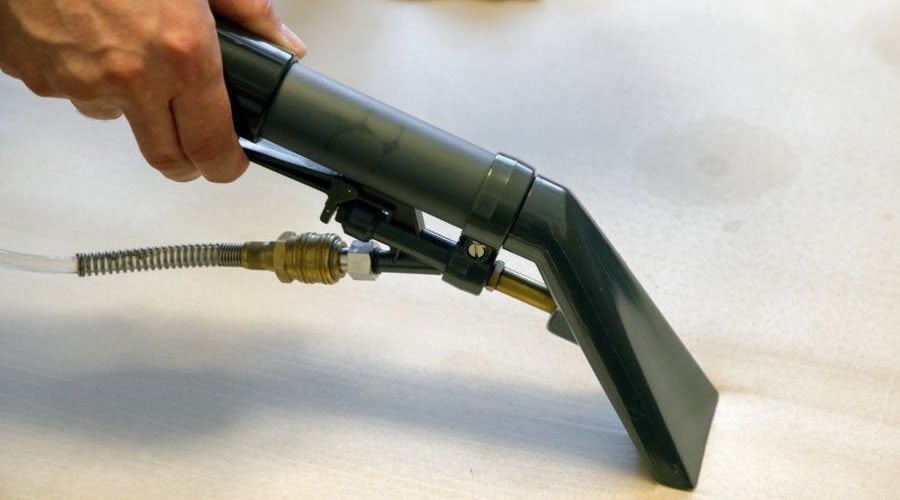 Stain Removal
While many stains can be removed some require advanced treatments that use the most powerful stain-removal products and tools.
Regardless of the type of carpet cleaning undertaken companies tend to charge either per room or per hour and prices can vary greatly from company to company.  The price you are charged will be based on a number of factors including the difficulty of the job and the size and type of carpets to be cleaned.
The average cost of carpet steam cleaning is $35 per hour although this can rise to $40 per hour if there are tough stains to remove.  With regards to a fixed rate, the website reported that the average for a home with a living room, three bedrooms and an additional room the cost of the carpet clean will be approximately $100 – $150. This works out to be about $25 per room.
For Carpet Cleaning:
Two-bedroom property is approximately $75to $9
Three-bedroom property is approximately $88 to $105
Two-bedroom unfurnished townhouse is approximately $125
Two-bedroom furnished townhouse is approximately $140 to $185
Larger homes is greater than $185.
For rug cleaning, you should expect to pay $10 to $45 per rug, depending on its size
For Upholstery Cleaning:
Cost per dining chair is approximately $5 to $10
Per seat with fabric is approximately $20 to $30
Per leather sea is approximately $30 to $35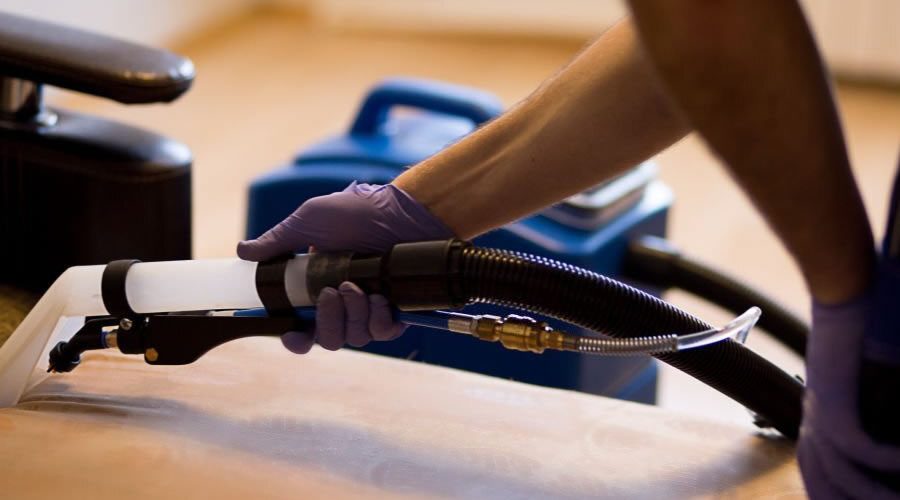 Note that a flight of stairs is usually charged as a room rate or a fixed fee per staircase. The same is true of landings and hallways.
With rates differing between companies, it is a good idea to get quotes from at least three and then compare them.
Once you have selected your cleaning company walk them around all of the carpets to be cleaned and point out any stains or areas that require special treatment. That's because they could affect the quoted price.
Are There Other Options?
The short answer is 'yes'.  You can clean the carpets yourself which is a much cheaper option. The only costs involved are your time and the various carpet cleaning products you will need.  However, there is no guarantee that they will work, despite what the makers say in their advertising material and you may even make matters worse if you don't know which products to use on which types of carpets.  Also, some rugs and carpets may need closer attention that only specialist machinery can provide.  Therefore, for peace of mind and to ensure that the job is done well get in touch with the professionals.
Clean and Beautiful Carpets
Having carpets cleaned professionally is a smart investment. Extending their lifespans can save you a lot of money in the long run. Then there's the pure joy that comes from the fact that clean carpets enhance the appearance of any room,  prevent the build-up of allergens and bacteria, eliminate hitherto stubborn stains and make a great impression on visitors