Once a year pest treatments
[separator top="-55″ bottom="10″ style=""]
The question many people ask  is how often should they get their house pest controlled. A good way of keeping pests at bay for the best part of a year is to have a professional pest treatment done once a year.
The products that are on the market today are very good, and also environmentally friendly. With the liquid sprays, they have a residual effect of about 12 months, and this also goes for the cockroach gels that many companies use. So it's important to have the home treated every twelve months.
Dealing with Cockroach Problems
Pests such as cockroaches like to dwell in and behind kitchen cupboards. In order to help prevent them from starting to build a nest in or around your home, it's best to keep the treatments up to date.
The liquid sprays that are applied to kick boards around the kitchen and also to the skirting boards around the home will over time either be removed by the home owner from cleaning, or will lose their strength over time. This is when they need to be reapplied. The manufacturers of the products also recommend a home be treated every 12 months.
If a pest treatment is kept up to date, then there should never be any major problems within the home. By using a reputable and reliable pest controller, you can be assured that the job is done correctly. If they are using the same company every 12 months, they should apply different sprays each time. This will mean that cockroaches will not be able to build an immune system up against them.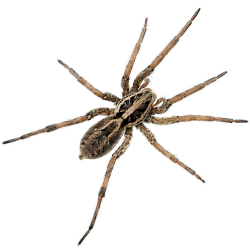 After a treatment is done, it's possible that the home owner will see some pests around the home. This is normal because the products that are used today have flushing agents in them. This means that if there are any insects hiding around the home under bench top etc, in places that are hard to see, they will be flushed out by the pesticide and later die.
Understanding the Different Types of Treatments
Applying the products in the right place is the most important part of any pest treatment. The areas to be sprayed for spiders will not necessarily be in the right place for eradicating cockroaches, so it pays to use a trained professional that understand where to apply the products and what sort of products will work best to each situation.
All pest treatments are different. So in order to get an understanding of each individual problem, it is important that the pest controller has a chat to the customer to get an idea of what the problem may be. Getting a good understanding of the job before doing any spraying will mean that the correct areas are treated, and the correct mix rate is used.
Working with Customers
Another very important part of a pest controllers job is to talk to the customer. This is the best way of getting the job done right. Here at Best 1 Pest Control, we use this information so that we can apply the products to the area's most effected. Another area that also needs to be treated with every job is the roof void. This area is seldom treated by cheap pest control companies, but it is a heaven for pests. All sorts of peats from cockroaches, silverfish, ants, spider, bird lice and rodents can find refuse in the roof void. The best way to treat this area is with a dust. We use coopex dust – it looks like talcum power and is applied with an electric blower that reaches all areas of the roof without having to get up there. It is the most effective way to deal with many pest problems around the home.