( Move Out Special – 3 Rooms Cleaned for $99.00 No Hidden Costs Call Now) Click here to see our full pricing.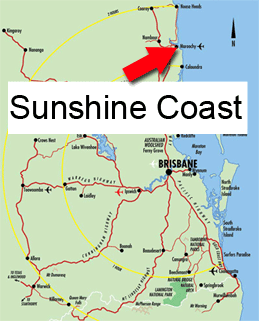 We Service the Sunshine Coast
The Sunshine Coast has its fair share of apartments and high-rise buildings, so when hiring the services of a carpet cleaning company to steam or dry clean your carpets make sure you choose an experienced one with truck mounted and portable cleaning equipment.
When Best 1 Cleaning does a carpet clean we will use the truck mounted machine where possible, unless the customer has specifically asked for a dry carpet clean or a low moisture cleaning service. These days all three of these cleaning techniques work fantastically well when done by a professional.
The best way to help keep your carpets in great shape in-between cleans is to regularly vacuum them as this helps to remove particulates that get walk into the base of the carpet over time. There are also many different types of vacuum cleaners on the market these days, so it's important to choose the right machine for your carpets.
Choosing the vacuum cleaner
There are so many vacuum cleaners that its seem like a mine field when you go looking for one. But the main thing to remember is to buy a vacuum based on the type of carpet you have in your home. If you have a long pile woolen carpet, then you would be better off with a machine that has an adjustable head and preferably one with a power-head.
The power headed machines vibrate over the carpet as you clean, helping the dirt and dust to be brought up to the surface for easy removal. This works very well with deep pile carpets. If you have a low pile nylon or synthetic carpet, you can go with the standard cleaning head; this will easily remove dirt and dust.
Vacuuming
When vacuuming remember to move furniture around as you go. You will be surprised to see how much dust and bit and pieces are under a lounge suite after a month or two. Moving the furniture around will also mean you can place the feet onto a new piece of carpet and will help to stop furniture dents from appearing over the carpet.
Vacuuming should be carried out at least twice a week and sometimes more if you have a house full of children and pets.
Carpet steam cleaning or carpet dry cleaning
When you hire the services of  Best 1, we can give you the choice of either a dry carpet cleaning method or a steam cleaning method. Everybody has their own preference on which type of system they like, but they can both do as good a job as the other. It all comes down to the technician. So it's very important to choose a company with a good reputation that offers a full warranty on their work.
With Best 1 Cleaning, it doesn't matter whether you live in the top floor of a penthouse or on the ground level or even in a house in the suburbs. We have the package and equipment to take on any job whether it's big or small.
Using the services of professional carpet cleaners in Sunshine Coast give the advantage of knowing they have all the equipment with them in the van on the day, ensuring the job is carried out in a timely and professional manner.
Your local carpet cleaner can also help when vacating a rental property. It is part of the tenancy agreement to have the carpets cleaned by a professional cleaning company in order to have the bond returned in full. Using a reliable company for this type of clean is very important. Don't forget that your bond is at risk if the real estate agent or property manager is not happy with the results.
In the event that a carpet clean has been done and you or your agent aren't happy with the results, the cleaner should come back and redo the carpets free of charge. Too many people have been caught out by unscrupulous cleaning companies that don't honour their warranties.
So it pays to hire the services of a company like Best 1 Cleaning, which has been cleaning carpets for 16 years. We also clean carpets for a number of real estate agents in and around the Sunshine Coast.
With the new designs of carpet fibres these days many carpets are coming with a built-in stain resistant protection. This works well but it's not a 100% guarantee that a spilled drink or some paint will not permanently stain a carpet. If you have an accident, it's best to attend to the stain straightaway.
We offer a 24/7 emergency carpet cleaning service in the Sunshine Coast. We have been called out to many homes after hours to extract a flood or spiled paint like oil based paint that can't wait till the next day. With a flooded carpet, it's important to tend to the situation straightaway. This will prevent any permanent damage being caused to the underlay and fibres.
What to do with spills
The best thing to do for any type of spill is to remove as much of the immediate stain and then place a towel over the spill. Do not rub the carpet as this will damage the fibres. Once this has happened, it is, in some cases, not repairable. One of the most delicate carpets is wool. Under no circumstances should you apply any type of homemade cleaning solution onto this sort of carpet and never rub the spill because this will make things worse.
In the event of a spill onto wool carpets, it's best to call a professional cleaning company to safely remove the mark without causing any damage. With man-made fibres and nylon carpets, they are less likely to be damaged by using some stain removal shampoos bought in the shops and can usually withstand a scrubbing action with a damp towel or cloth.
For the best possible results in removing stains and spills from any type of carpet, it's best to hire the services of your local carpet cleaning contractor. Stains like cat and dog urine need to be properly extracted to make sure all of the urine has been fully removed or the stain will eventually rise to the surface again.
For all your carpet cleaning needs on the Sunshine Coast, call Best 1 Cleaning for reliable and prompt services in all suburbs.