( Move Out Special – 3 Rooms Cleaned for $99.00 No Hidden Costs Call Now) Click here to see our full pricing.
Expert & Reliable Powerful Truck Mounted Machines & Portables For High-Rise Buildings.
We Use Our Own Power and Hot Water.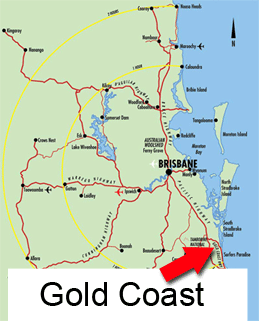 Best 1 Cleaning provides
carpet cleaning services
in the Gold Coast for all residential and commercial customers, catering to houses, townhouses and apartment blocks on any floor.
The Gold Coast is fast becoming known as the high-rise capital. This is partly to do with the fact that people want to live close to the water, and the only way to do this is build high rise apartment blocks. All of these units have mix of carpets and also a mix of residential and commercial real estate within them. Cleaning many of these will require the need for a portable machine. So when hiring a carpet cleaner, make sure they have the latest machines and cleaning techniques to handle any job, big or small.
When choosing a carpet cleaner to do your annual cleaning, it's important to hire the services of a company that offers a full guarantee on their work. Anyone can clean a carpet, but to clean it to a standard where it will last till the next clean is something only a professional carpet cleaning company can do.
Best 1 can do either a steam clean, dry clean or a low moisture clean – all three systems work very well. One of our technicians will advise of the best system to use for your carpet. Choosing the correct cleaning system will depend on a few things: the type of carpet being cleaned and the amount of time since the last clean. Once we have established this we can then decide on the cleaning system.
We Use a Professional Truck Mounted Machine
Carpet steam cleaning is done by using a truck mounted machine. This is when all the hoses are taken into the house and then connected to a machine that stays inside the van. These types of machine also have their own power source, so there is no need to plug extension leads into the customer's house.
We also have portable hot water extraction carpet cleaning machines. These units are used for premises where the truck mounted system can't get to such as high rise apartment block or homes with difficult parking. They work in the same way as a truck mount – by rinsing the carpet with hot water. But bear in mind the truck mount is the only true "carpet steam clean." The reason for this is it  makes its own steam by using the exhaust gases from the motor, whereas portable machines will have to use the hot water from the unit or house that it is running in.
We can also do a dry clean or low moisture clean – both of these cleaning techniques are similar in the way they clean. They both have a pre-spray shampoo applied to the carpet before the cleaning starts. Then a rotary scrubbing machine is used to massage the shampoo into the fibres and to releases the dirt from the soiled carpets.
All of the cleaning systems have the advantages and disadvantages. The steam clean has had a reputation of leaving the carpets wet for days and making the carpet go out of shape. Well, this is only from poor carpet cleaning companies that don't know what they are doing. If a steam clean is done correctly, the dry times can be as little as 30 minutes, which is about the same as a carpet dry cleaning.
Steam Cleaning is Best to Extract Bad Odours
Steam cleaning and hot water extraction methods are best for heavily soiled carpets or for extracting a bad odour such as cat or dog urine. This is because it can extract from the underlay and the base of the carpet. This is something a carpet dry cleaning system can't do. This is because a dry clean relies on a super absorbent pad to extract the cleaning solutions from the carpet, so it doesn't get down as deep as the steam clean can.
Best 1 offers a full guarantee on our services. This is very important for tenants vacating a rental property that requires to have their bond returned in full. If a real estate agent inspects a carpet after a clean and they are not happy for whatever reason, you want to know that the carpet cleaning company in the Gold Coast that you hired will return without question. Property managers are becoming very fussy with their tenants these days and want to make sure that the carpets are hygienically clean for the next tenant. Hiring the services of a professional cleaning company will ensure you have piece of mind knowing your bond is in safe hands.
Some customers ask about removing stains from carpets and this is something that can be done with a professional company. But the faster you act on them the better your chances are of removing the stain without any problems. Stains such as cordial, blood, wine, etc are all very common stains people get in their carpets. Hiring a carpet cleaner company in the Gold Coast that knows what type of stain remover to use and what type of cleaning system to use is a must for a successful outcome.
When it Comes to Carpet Cleaning, You Get What You Pay For!
When choosing carpet cleaners in Gold Coast, don't go with the cheap carpet cleaning company because you always get what you pay for. There is no quick way to clean carpets, it takes time to complete a job properly. Don't be fooled by cheap prices and if you are not entirely happy with the results of a clean no matter which company you used, you should call them back to redo the job again.
A quality carpet cleaner should always do a pre-vacuum before starting to apply any cleaning solutions unless the customer has pre-arranged to have the carpets vacuumed before the cleaner arrives. One thing to understand about carpet cleaning machines is they are designed to lift and remove liquids not particulates. So it is very important that a pre-vacuum is done first hand by either the customer or the cleaning contractor. This will make a huge difference is the end results of the clean and also help to prevent stains from recurring after the clean.
Stains returning after a few days or weeks of having a carpet cleaning service done by your local carpet cleaning company can be caused by a few things – either the mark was gone over to fast and not enough of the stain removed so it then starts to slowly re-appear over time or the stain is embedded deep into the underlay. If it is deep in the underlay, it will need to have a sub-surface extraction done to completely remove it. A sub-surface extraction is done on stains such as cat or dog urine. This is because the urine can seep down into the underlay where a carpet clean doesn't get to. The picture below shows a sub-surface extraction.