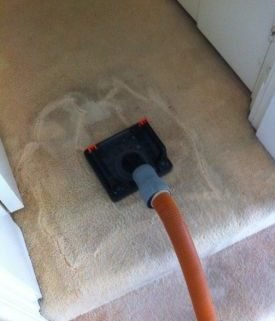 Rust and Rust Stains on Carpets
[separator top="-55″ bottom="10″ style=""]
Marks on carpets and carpet stains are unavoidable. All kinds of spills and marks from furniture, amongst others, can happen and the trick to avoiding long-term damage is to act quickly. One of the marks that can occur on carpets is rust stains.
While rust is a common occurrence in households it is not one of the well-known stains or marks to remove from carpet. Naturally, your best option to remove rust and associated stains from carpet well is to contact Best 1 Carpet Cleaning and Pest Control.
We have the knowledge and experience in removing difficult stains; we also have the best equipment. In the meantime, here is some information about rust stains. You can follow these simple tips to avoid disaster on your carpets.
What can cause rust on carpets?
You might not expect to get rust stains on your carpet but it can happen. Causes of rust stains on carpets can happen if you have a household member who brings in car or bike parts. It can also be caused by furniture such as the leg of the lounge settee, windows that leak or even some children's toys if they become wet.
What should you do?
Firstly, if you discover rust on your carpet, find the source and remove it immediately. If you are unable to permanently remove the item from the area, consider putting a cut-off piece of carpet or other items underneath the furniture to protect from future damage.
Once you have removed the cause of rust make sure that the rust is dry. Once you are sure it is dry use a butter knife or similar tool to scrape off excess dry rust. Don't rush this process as you don't want to damage the carpet fibres. Patience is the key; the more you can remove the better.
You can then vacuum away the rust you have scraped so you can better see the stain you are working with. Next you need to mix a mild detergent with cool water. Always use cool water so as not to set the stain into the carpet. Using a blotting motion start to work on the stain with a clean cloth; don't rub, and always blot.
If blotting with soapy water doesn't work
If blotting with soapy water doesn't work you can try using lemon juice. Mixing this with a small amount of salt will produce a homemade abrasive cleaner. This mix is best used in a spray bottle and then blotted.
Cream of tartar made into a paste with water and left to sit on the stain can also work. If you find the stain still won't budge it is time to call our expert team at Best 1 Carpet Cleaning and Pest Control. Calling us is your best bet so you know your carpet won't be damaged and the stain will be removed completely.