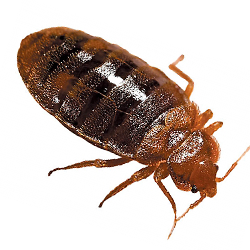 Bed Bugs Bugging More Than Bedding
[separator top="-55″ bottom="10″ style=""]Bed bugs are named aptly because they are commonly found in bedding. Usually discovered in mattresses and bedding, et cetera, feasting on the occupants of said beds during the night. When sleep becomes difficult due to irritation and bites appear this normally is how these pesky uninvited guests are discovered.
That's when our team at Best 1 Cleaning and Pest Management get a call for assistance.
Staying close to food sources
There are places though that bed bugs reside that are often overlooked but can create just as much discomfort and annoyance. So long as bed bugs can settle near a food source they are happy and their hitchhiking ways will easily transport them about to be close to one.
By way of shoes, boxes, suitcases and more, bed bugs relocate to where they need to be so they can thrive. They predominantly live off the blood of humans, pets and other animals but are also known to eat scraps of human food left lying about, amongst others.
Where else are they found?
Aside from your bedding and the bedding in hotels, bed bugs can be found in other areas, too. Despite what the idea of finding them may conjure up they don't discriminate. It does not matter if your home, business or otherwise is clean or dirty, if they find a place to live and eat, they will stay.
Picture frames, lounges, carpets, wallpaper, crevices in furniture, electrical boards and more are all other places where bed bugs can hide. While not thriving in homes or offices they can temporarily live in luggage or under seats in trains, cars and buses.
Bed bugs are hardy creatures and even in vacant homes without a food source they can survive for some time. Residential homes, in including rentals, hospitals and hotels are some of the more common sites in which they are found but schools and other workplaces can also be infested.
Prevention and control
Prevention is always the most ideal when it comes to bed bugs as they can be quite a task to get rid of. As mentioned earlier, even clean areas can suffer bed bug infestations but regular washing of sheets, et cetera, does give a better chance of preventing bed bugs.
The best method of control and eradication if you find you have bedbugs is to contact our team at Best 1 Cleaning and Pest Management. We have the right experience and knowledge to rid your home or business of bed bugs so you're not on the menu while you're sleeping.