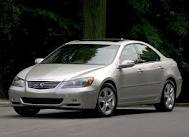 [separator top="-55″ bottom="10″ style=""]
by Jason Neale
Keeping the Family Car's Carpet and Upholstery Clean
The family car has become one of the most relied upon members of the family, from running the kids to and from school doing the shopping and getting to work. So the carpets and upholstery can get very dirty over time. A good car detail by a professional detailer will help to keep your family car in great condition and also help to prolong the life of the internal fabrics.
Vacuuming
Most of us vacuum our cars now and then. But only doing this sometimes will enable dirt and dust to build up in the base of the carpet. This also applies to the car seats, so a regular steam clean by a professional carpet cleaning company can make your car feel like new again.
Steam or Dry Clean
When a cleaner is hired to steam or dry clean the upholstery and carpets in a car they must first do a good pre vacuum. This will release a lot of the loose dirt and also remove any food scraps and other items that may have been dropped between the seats or into a place that can't be seen.
A heavy duty cleaning solution would then be applied to the carpets and seats. This will remove any stains and marks that may be present. With car upholstery, it's important to give it a good brush once the cleaning solution has been applied. This will give the seats a deeper clean and will also help to remove any bacteria within the material.
Car Seat Cleaning
Car seat cleaning can be tricky because the cleaning product being used may damage other surfaces like dash boards or even the vinyl part of the seats. So it's important to apply the solution with care and, if any is accidentally spilled, then it should be removed as soon as possible.
All of the interior can be deodorised and sanitised at the same time as the cleaning process. The sanitisation will kill any bacteria and will prevent any odours from occurring. Odours in cars are not the best thing to be travelling around with, so using a car detailing company that can eliminate such odours is of great benefit.
Leather Seats
Some vehicles can also have leather seats. These can be cleaned in the same way as lounge suites in a home. A cream is applied and then massaged into the leather with a brush and then polished off. For heavily soiled leather seats, a polishing mop can be used to help remove the dirt and grime faster. To help keep car leather seats cleaner and looking better for longer, regular cleaning is required. This will also aid in keeping the leather soft and supple.
Some of the worst odours found in the carpet and upholstery of cars is vomit and milk. These two can make a car smell very bad and even make it unbearable to drive. These types of stains need to be removed as soon as possible before bacteria start to form on the surface and damage the material. This can be done by using a professional car detailer to steam clean the inside of the vehicle.

Clean Cars Make For Nicer Drives
Some of us place the most importance on cleaning our homes and tend to forget about cleaning our cars or simply don't find time. As the weeks pass on, more and more rubbish, grime, dust and other debris can build up in your car, making it less enjoyable to travel in.
The longer it is left the more germs and filth will build up in your vehicle. Children are some of the biggest culprits for making a mess in cars as they spill milk, drop crackers and wipe grubby fingers on doors, windows and more.
The solution for this is to clean your car regularly but who has time for that in their already busy schedules? It is very likely that you don't, so what we suggest is to give our professional team at Best 1 Carpet Cleaning and Pest Control a call to come and do the dirty work for you. Cars, caravans & boats cleaning is one of our many services.
At Best 1 we offer a service like no other. The floors and seats will be vacuumed, and then a pre-stain treatment is applied. After this is done we steam clean the carpet and seats to give a really deep clean removing all dirt and grime, leaving behind no residue. Cars, Caravans & Boats cleaning there is nothing we can't do.
The final step in our professional cleaning process involves deodorising and neutralising the interior of your car, leaving it smelling fresh and clean. We recommend a professional clean from us every six to twelve months to keep your car looking fantastic.
There are a couple of great benefits to having a professional clean by our team rather than only ever vacuuming the car yourself.
Clean and hygienic
If you stopped and thought about all the dirt and grime you track into your car from all the different places you visit you may never want to get into it again! To put it lightly, cars can get seriously dirty. Professional interior cleans are the only way to get rid of absolutely all of the dirt and other build up.
Your car will be left clean and hygienic; this is important because it is very likely that you spend quite a bit of time in there.
Retain value
Cars that are cared for and kept nice looking on the inside keep their value a bit better than cars that are not. If you go to trade or sell your car, one of the first things paid attention to is the state of the interior. How good the upholstery and carpet looks reflects how well you looked after the car overall.
Contact us at Best 1 Carpet Cleaning and Pest Control today to organised a clean for your car's interior so you can enjoy a spic and span vehicle every day.