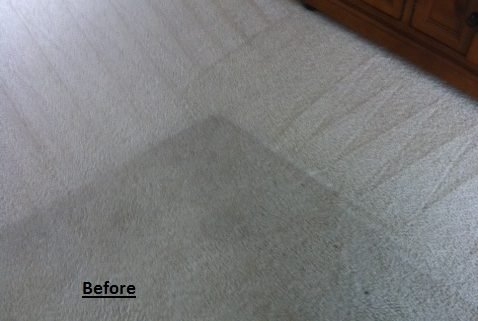 When you engage a carpet cleaning professional
When you engage a carpet cleaning professional to come and steam clean or dry clean your carpets you should ensure that they are qualified and have adequate experience in all aspects of carpet cleaning.
This is also very important when vacating a rental property because the rental property agents will come through and inspect the carpet after they have been cleaned and if they are not up to standard the agent may reject them and ask for a re-clean to be done.
Now if the carpet cleaning company you have engaged to do your carpet cleaning isn't a reputable one this will mean they will not come back and re-clean the carpet's for free, this can end up costing you more money because the agent will just simply have the carpet re-clean by a more reputable cleaner and take the money from your Bond.
Another thing to consider when having your carpets cleaned when vacated a rental property is that you may have to also have your pest control done this also needs to be done by a licensed pest control technician, when you engage a carpet cleaning company that also does pest control this can help to save you money as it can be done on a combo service.
When you vacate a rental property it is very tempting to go with the cheapest carpet cleaner but this can end up just costing you more money and time in the Long run.
Don't forget if an agent or property manager or whomever is looking after the property, if they are not 100% happy with the outcome of a clean and a pest control done at the property you are vacating they will reject it and ask it to be re-done at your cost.
In order to ensure that you get the best service possible and have a hassle free exit of your rental property you should insure that the rooms are completely vacant before a professional carpet cleaner comes in, and make sure all the cupboards throughout the house or unit are empty also, plus the carpets have had a quick pre-vacuum over them to ensure there are no large items left on the carpet.
The order in which to have your cleaning done is the bond clean gets done first, you can do that side of things yourself or you engage a professional Bond cleaning service here at Best 1 Cleaning and Pest Management we can help you with that.
Once the bond cleaning is completed you then need to get your carpet cleaning done and followed with your pest control or if the carpet cleaning is in conjunction with your pest control company they will decide in which order they are to be done in.
If you choose to use a reputable company for your exit clean and pest control you should have no problems when handing your keys back to the agent, and all work should come with a full guarantee, so before you pick a company to get your bond back, ask the question is it all guaranteed.