Water Damaged Carpets
24hrs 7days a week emergency flooded carpet restoration for wet carpets
Flood Damaged Carpets – Water Extraction – Wet Carpets
Here at Best 1 Carpet Cleaning, our technicians are fully trained to handle any flood damage situation.
Flooding can occur through many different ways, such as Washing machine overflow, Bath tub overflow, Sink overflow, Hot water system breakdown, Air conditioners, Burst water pipes, and runoff of rain or storm water & even Roof leaks.
When you have wet carpets, you need to have the water extracted as soon as possible or permanent damage can be caused. No job is too hard for the Best 1 Carpet Restoration Flood Damage team. Call us today for a free, no obligation, over the telephone quote.
The best way to extract water from carpets is to use a High Powered Truck Mounted cleaning system; this ensures the carpets dry as fast as possible. Best 1 then uses air movers to help the drying process.
Best 1 also deodorises and sanitises and neutralises the affected carpets, as part of our cleaning and drying process. Because we use state of the art Truck Mounted Machines with real STEAM, we can kill the bacteria in the carpet. Steam is the only way to go with this sort of problem.
The faster  we can get to treat a flooded carpet the better it is because if the affected area is left to long  you can be left with water marks, and these types of marks can be very hard to remove from the carpet.
We can use a browning treatment that can be applied to the carpet after the flood damaged area has been thoroughly cleaned. This can reduce the risk of browning in the carpet. With some water damaged carpets, the underlay may have to be replace. Best 1 can access this before starting the job, saving you money and time.
Our Truck Mounted cleaning systems have an auto pump out, meaning we can just keep cleaning and the machine will get rid of the waste automatically. The process allows us to finish the job faster and you to save money.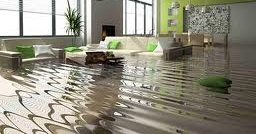 Storm Season
Storm Season is already upon us. These storms do not only destroy the outside of your property, they can also cause major damage to your internal carpets, upholstery and rugs. You can trust Best 1 Carpet Cleaning to restore your valuable items back to their original state before the dreaded storms got to them.
Brisbane – Ipswich – Gold Coast – Sunshine Coast
CONTACT US
Best 1 Cleaning and Pest Control
662 Grassdale Road

Gumdale




QLD

4154

Australia


07 3245 5126


Email: info@best1cleaning.com


ABN:95 326 644 545 – Lic No: PMT-0-15167
Find us on Google+
Best 1 Carpet Cleaning & Pest Control
We use Powerful Truck mounted machines our carpet cleaning is guaranteed and safe. We are professional and courteous and we service all suburbs from Brisbane, Ipswich.
07 3245 5126
Call today for all specials and combined services. We have the best carpet cleaning deals and prices, so why overpay for quality.
Drying Time Best 1 Carpet Cleaning
Using our state of the art powerful truck mount machines & portable machines the drying time on your carpets can be as little as 30 mins! 24hrs a Day 7 Days a week

Get a Free Quote Today!
For a
Free Quote
, please call us directly on
3245 5126.
Or click the button below.