COMMERCIAL CARPET CLEANING
Commercial Carpet Cleaning
Best 1 Carpet Cleaning Commercial Division are experts in cleaning commercial carpets.
Because commercial carpets need a more powerful clean, Best 1 uses TRUCK MOUNTED cleaning systems.
Best 1's TRUCK MOUNTED machines are so powerful that they can be up to 250 meters away from the job site. So, when you are booking a carpet cleaning job in Brisbane, Ipswich, Gold Coast or Sunshine Coast, always confirm that the company can offer a TRUCK MOUNTED cleaning system where possible.
We can combine this powerful system with Best 1's encapsulation low moisture cleaning process (ENCAP) to leave your carpets with the best ultra clean results.
Best 1 guarantees that when we do this type of clean, there is nothing that comes close to it, a claim that is based on Best 1's 15 years of experience.
Best 1's cleaning procedures remove odours from your carpets or seats and leave your carpets walk on dry.
To have one of our trained technicians come to you commercial premises, just give Best 1 Carpet Cleaners Brisbane a call today. Don't forget – Call the Rest then Call the Best 1.
Most commercial grade carpets fitted in industrial buildings, such as shops, schools, warehouses and office blocks, are good for carpet cleaners to clean, as we can use most cleaning agents on them without risk of damage to the carpet fibres.
However, in some schools and shops, there can be a lot of gum or other sticky substances stuck to the carpets, and solvents may be needed to remove them. Unfortunately solvents, if not handled correctly and properly extracted, can gradually eat out the backing of the carpets.
This is where Best 1 Cleaning can be trusted to do a quality job, with no risk to your carpet fibres. Our carpet-cleaning technicians know how to handle solvents. We also use our Last Step Injection® process to flush out all the solvents and cleaning agents used to clean the carpets, thus ensuring that you get the best cleaning results.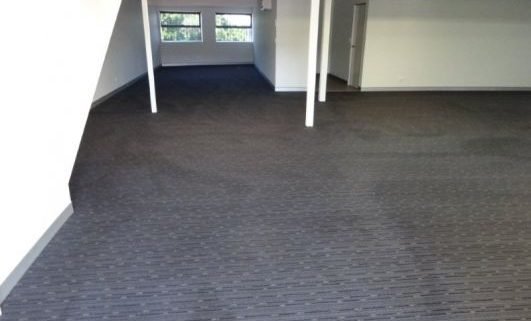 Brisbane – Ipswich – Gold Coast – Sunshine Coast
CONTACT US
Best 1 Cleaning and Pest Control
662 Grassdale Road

Gumdale




QLD

4154

Australia


07 3245 5126


Email: info@best1cleaning.com


ABN:95 326 644 545 – Lic No: PMT-0-15167
Find us on Google+
Best 1 Carpet Cleaning & Pest Control
We use Powerful Truck mounted machines our carpet cleaning is guaranteed and safe. We are professional and courteous and we service all suburbs from Brisbane, Ipswich.
07 3245 5126
Call today for all specials and combined services. We have the best carpet cleaning deals and prices, so why overpay for quality.
Drying Time Best 1 Carpet Cleaning
Using our state of the art powerful truck mount machines & portable machines the drying time on your carpets can be as little as 30 mins! 24hrs a Day 7 Days a week

Get a Free Quote Today!
For a
Free Quote
, please call us directly on
3245 5126.
Or click the button below.